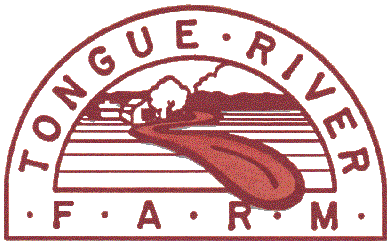 Home | Breeding Stock | Products | Contact Us
---
A Time to Knit Stockings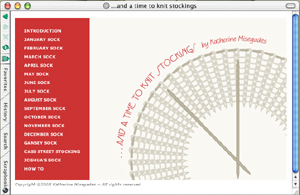 Back by popular demand!!!
Katherine Misegades' popular "A Time to Knit Stockings" book, now in an easy to use printable CD form.
When I was looking for patterns that might be suitable for using with my Icelandic sock yarn I discovered this book by Katherine Pence (Now Misegades). This was Katherine's first knitting pattern book. I was so taken with the beautiful patterns that I contacted Katherine to see if I could sell her books with my yarns. She answered back and said that the book was pretty much sold out (out of print) and that she was not going to reprint it because she had lost her "collator person" who was her Grandmother.
Katherine's Grandmother had lovingly put the unusual hard loose card book together with skewers and rubber bands in a cleaver way so that you could take the book apart and use just the card for the pattern that you wanted to knit. I sensed that the loss of Katherine's grandmother was connected to her unwillingness to reprint the book somehow. But she kept getting requests for a reprint and so decided to reprint it in CD form revised and with the additions of 2 more patterns, a heel workshop and more.
In Katherine's "other life" she is a graphic designer. It shows in her beautiful books and patterns that are works of art in themselves. The CD starts with a touching audio of Katherine's mother telling about learning to knit as a small girl using string as yarn was too expensive. She knitted a scarf for her doll. Katherine's Mother still has that doll scarf.
This version of the book is contained on a CD which allows her to offer the following features:
1. You can browse through color images of the socks and read an introduction to each one.
2. You can open and print the patterns individually on a regular computer printer. This makes the pattern page more portable and easier to write on. For a preview, you may download and print one of the patterns by going to Katherine's website and downloading the pattern. http://www.atimetoknit.com/d_k_ATTK.html
3. In addition to the patterns offered in the printed version, there are two new patterns and instructions for a heel that she unvented.
4. There is also a "How-To" section where the knitter can review techniques and print out demonstrations.
You can use our sock yarns to knit these socks
$35.00 postpaid. See ordering instructions below plus Katherine's "Tongue River Farm Sock" pattern book too.
========================================================================================
The Tongue River Farm Sock Collection

The Tongue River Farm Sock Collection (Booklet)
By Katherine Misegades (Katherine Pence)
... and a time to knit sticking publication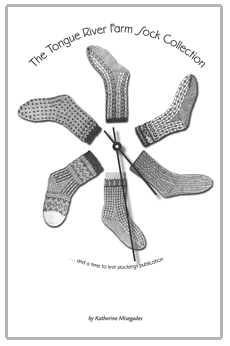 $10 plus $1 postage
or see below for kit
The SIX (6) sock designs in the Tongue River Farm Collection vary in the number of stitches, style of cuff, charted color changes for the stranded knitting patterns and the style of toe decreasing. however, the socks are constructed basically the same.
Tongue River Farm two-ply sport-weight yarn makes the warmest and most comfortable socks that you have ever put on your feet. This Icelandic wool is the perfect sock yarn. The Thel (undercoat) is fine and very warm. The overcoat (tog) provides wear resistance. There is no need to add Nylon to your socks while knitting. Together they make the warmest most wear resistant socks you ever knitted. the yarn feel rough in the skein but blooms with washing and becomes very soft.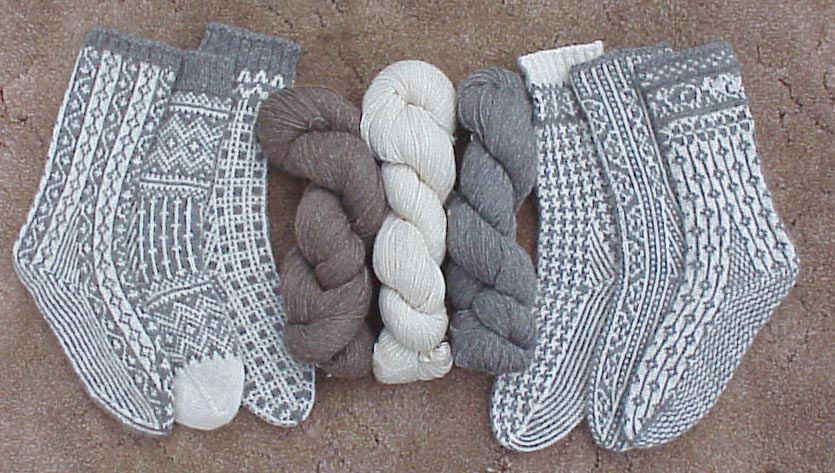 click these to enlarge
Yarn: Tongue River Farm two-ply sport-weight yarn. One pair of socks uses 150 yards or 2.75 oz light color and 150 yards or 2.75 dark color sports-weight yarn.
Needles: US size 2 (2.75mm) double-pointed sock set
Gauge (tension): 17 stitches=2 in.
15 rounds=2 in.
Note: There are some corrections to the checkerboard pattern in this book. Email me at trf@icelandicsheep.com for the corrections.
---
Sock Collection (Booklet)
$10 plus $1 postage = $11 post paid
---
Sock Collection Kit
Sock Collection Book = $10
Two skeins yarn = $35.00
Total value of $45.00

Special Kit price is
$43.00
add $6.50 for shipping
---
Deluxe Sock Collection Kit
Sock Collection Book = $10
Three skeins of yarn =$52.50
total value of $62.50
Special Deluxe Kit price is
$60.00
add $7.50 shipping
---
Tongue River Farm

Two ply sports-weight yarn

One skein will knit Approximately 2 pair of socks

Sport weight 2 ply yarn in 1/2 lb skeins

Two ply sports-weight yarn
Now in three natural colors (not dyed)




click to enlarge
Rich Chocolate Brown (moorit)
Creamy White
Bluish Grey

$17.50 per Skein

Approximate postage by Priority US mail
1 skein = $4.50
2 or 3 skeins = $7.00
4 or 5 skeins = $8.55
Email us and we will figure your postage and order total.
We accept personal checks or money orders
We do not accept credit cards or paypal
click here for more info on our sock yarn
also see this
Fancy Sock Pattern


How to order: Since many of the products comes in varying weights, orders must be figured individually. We do not take credit cards nor Pay Pal (sorry) but we do take checks, cash and money orders. If you will email (trf@icelandicsheep.com) or call us (417-469-1151) we will figure out your order including postage. Then you need to send a check, money order, or cash to this address Tongue River Farm 5000 CR 4910, Pomona, MO 65789. We will fill your order right away. Thanks for your interest! :)

Tongue River Farm
5000 CR 4910
Pomona, MO 65789
(417) 469-1151
trf@icelandicsheep.com

All photos, graphics, and text:
© Copyright Tongue River Farm, 2002
since 9-15-02